Hawaiian Islands
Destinations open now for travel departing from the USA
Escape to Hawaii, the world's greatest vacation playground. Maui, Kauai, Oahu, Big Island. Year-round warm ocean waters and sandy beaches on all islands. The Big Island includes an erupting volcano that is visitor-friendly. All islands offer surfing, diving, golf, hiking, and much more!
7-day cruise around the Hawaii Islands or Hawaii to Tahiti cruises.
Tahiti and the South Pacific islands of French Polynesia are open now. Quaint, quiet, and away from it all, Tahiti is offering great deals.
Travel to a beach that is close to Home in the USA
Visit the Florida Keys for a tropical vacation that does not require a passport. Florida is open, contact us for a free phone consultation.
A visit to Florida offers a winter getaway to luxury resorts and hotels where the sun shines every day. If you love the Caribbean islands why not try the Florida Keys this winter. The Keys offer visitors a variety of beachfront vacation rentals and boutique hotels with boating and fishing adventures. We have a great selection for tropical getaways in the USA.
Direct flights to the Mexican Riviera and the Pacific coast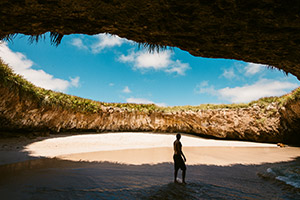 Escape to Mexico and enjoy the sunshine, blue seas, crystal-white beaches, lofty mountains, jungles full of exotic wildlife, collectible folk art, and the breathtaking remains of ancient cultures. Find all-inclusive vacation packages and more.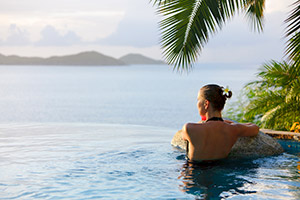 ...